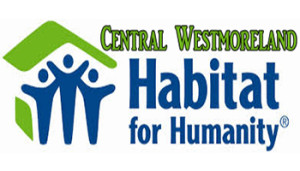 Habitat for Humanity has a very simple premise – Everyone deserves a decent and affordable home.
Central Westmoreland Habitat for Humanity partners with families to help them build and purchase a home. A home isn't simply shelter, it is the strength and stability a family needs to grow and prosper. By partnering with families, rather than providing handouts, Habitat for Humanity helps to engender self-reliance and reinforce the skill sets that help to break the cycle of poverty that, too often plagues families from generation to generation. A home isn't simply shelter, it is the hope of a better tomorrow.
We need your help and we need your financial contributions!
We are only able to build and rehabilitate homes affordably because of community support. Volunteer labor and discounted or donated building materials help us reduce cost significantly, but some things just cost money. Without financial contributions we simply would not be able to operate and build homes. There are many ways to support Habitat for Humanity in your community, and with a health mix together we will ensure that everyone has access to a decent and affordable home.
For more information about giving please feel free to contact our Executive Director, Daniel Giovannelli (724-221-7510). Credit card donations can be made via Paypal with the link below (no account necessary) or checks can be made payable to "CWHFH" and mailed to the address below.
Central Westmoreland Habitat for Humanity
212 Outlet Way
Greensburg, PA 15601