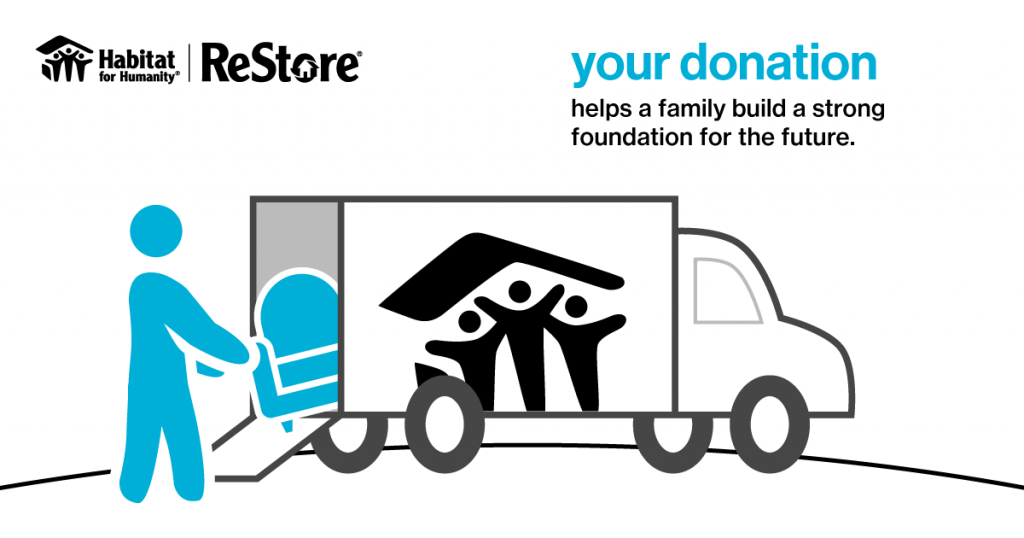 Central Westmoreland Habitat for Humanity ReStore Donations
Your generous donations and charitable contributions make a big difference in providing decent and affordable housing for qualified Westmoreland County families. We sell your donated items to the general public at our ReStore, located at 212 Outlet Way, Greensburg, PA 15601.
The proceeds generate the majority of the funding to support home building right here in your community. Your donations make it all possible, so we thank you for your support!
Helpful Tips When Donating
Because your donation is greatly appreciated, we want to make contributing as simple and easy for you as possible. Here are some tips on donating to the store:
1: Click here to view accepted items for donation, Please note that we can only accept donations that are in good, usable condition. Used paint, motor oil, opened chemicals, bedding, and any material that has visible mold or rot cannot be accepted.
2: Bring items to donate to our store on Wednesday, Thursday, Friday or Saturday between 10am and 4pm, just pull to the bottom of the ramp and come inside for someone to assist you.
PLEASE DO NOT DROP OFF! Items are subject to approval.
3: If you would like to discuss arranging a pickup please call us at 724-219-3736. Pick up is free, although single items are not time or fuel efficient. Arrange items in an accessible, level location, our policy does not allow drivers to enter and remove items from the home. If you are looking for someone who can enter the home and schedule you at a quicker turn around, we partner with ReSupply, a fee based service. just click the button on the right to apply.
Pickups must be scheduled in advance, someone will call and set up a day and time.
Please note drivers are usually on their own, they are not supermen, if items are oversized or very heavy, please arrange some help for them.
Our policy does not allow drivers to enter and remove items from the home.
Please put your donations in boxes or bags clearly marked CWHFH