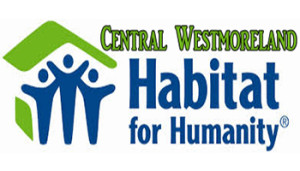 No matter who we are or where we come from, we all deserve to have a decent life. We deserve to feel strength and stability day after day. We deserve to know we have the power to take care of ourselves and build our own futures.
At Habitat for Humanity, this is what unites us. Through shelter, we empower. Our shared vision is a world where everyone has a decent place to live.
Because you, me, we — we're all humans. And every single one of us deserves the opportunity for a better future.
Habitat for Humanity is one of the largest home builders in the United States. It works in 70 countries and has served nearly 7 million people since 1976, but its not distant and faceless. The heart and soul of Habitat is the 1,500 local Affiliates that serve communities across the United States. Each one of these is supported by, and works for the local community.
Central Westmoreland Habitat for Humanity was founded in 1993 and serves all of Westmoreland County south of Route 22 as well as Murrsyville, Export, Delmont, and Derry.
WANT TO KNOW MORE? REQUEST A SPEAKER!
If you are interested in having a speaker from Central Westmoreland Habitat for Humanity visit your community group our church please contact Daniel Giovannelli or by phone at (724) 221-7510. There is no charge for speakers, but donations to support our home builds are welcome and encouraged.
To learn more about the work of Habitat for Humanity, please visit www.habitat.org.
For more information on Habitat for Humanity Homeownership, please click here.