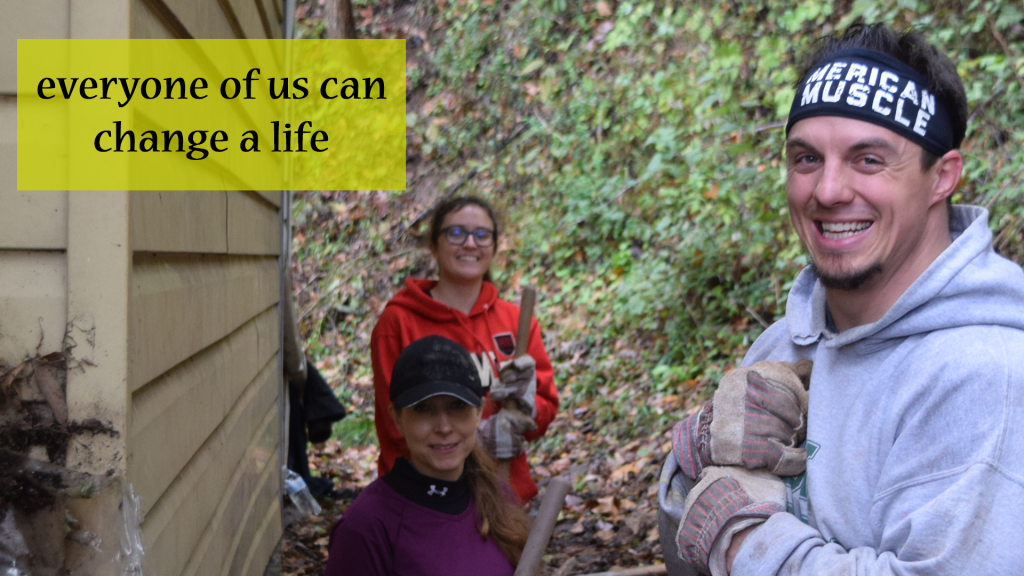 No matter who we are or where we come from, we all deserve to have a decent life. We deserve to feel strength and stability day after day. We deserve to know we have the power to take care of ourselves and build our own futures.
At Habitat for Humanity, this is what unites us. Through shelter, we empower. Our shared vision is a world where everyone has a decent place to live.
Because you, me, we — we're all humans. And every single one of us deserves the opportunity for a better future.
Whether you are a contractor or have never lifted a hammer, only an hour free a month, or are looking for a daily commitment; you have something to give. Please consider volunteering at our ReStore or on one of our build projects.
For more information on Volunteering in the ReStore or on a build, contact Sean Kunkle at skunkle@cwhfh.org
ON A BUILD
Here at Habitat for Humanity we love our volunteers. Generous crews of volunteers are one of the main ways we are able to keep construction costs down, which in turn is how we are able to subsidize affordable housing for low-income families.
Volunteering on a build is a great group activity for an employer, church or community group. The requirements are minimal, but we ask for at least 6-8 hardworking individuals that are over 16 years of age. We also accept semi-skilled or skilled individuals for our regular Friday morning work crew. Unfortunately at this time we are unable to accept individual unskilled volunteers.
IN THE WAREHOUSE
Our Warehouse Outlet is your local one stop Habitat for Humanity. We use it for our offices, to receive donations and to sell off excess inventory to fund our builds. We are always in need of volunteer support in the warehouse, from minor construction, sorting donations, to helping to provide outstanding customer service. We have many volunteer opportunities and are able to offer a high degree of flexibility.
The Warehouse Outlet is open from 10am-5pm on Wednesdays, Thursdays and Fridays and Saturdays. Volunteers will assist with basic warehouse functions – organizing, sorting, and minor repairs of inventory. Volunteers who are stocking should expect to lift up to 50lbs. Other volunteers should expect to be moderately active, but are not required to do lifting. We also receive donations and conduct periodic sales so all volunteers should be comfortable communicating with the public about the use of the purpose of the Warehouse Outlet and CWHFH's mission.