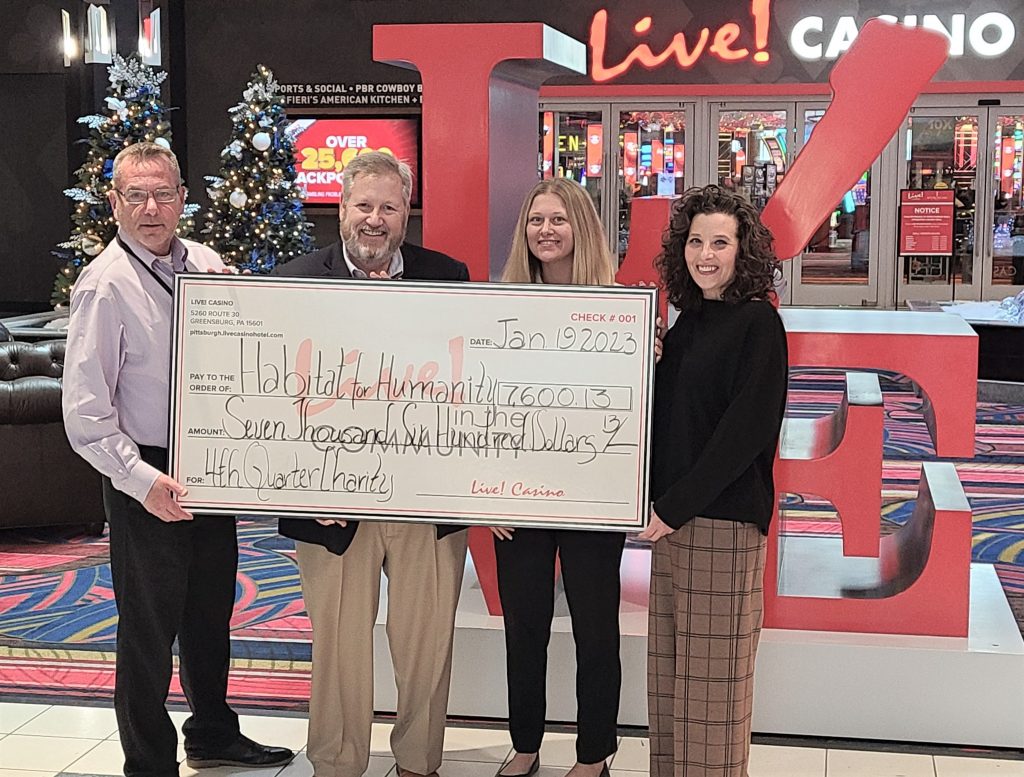 Habitat for Humanity builds strength, stability and self-reliance through shelter. Habitat for Humanity doesn't give away homes. We sell homes to a low-income families  who have completed a rigorous application process. Our typical homeowner falls between 30% – 80% of the median household income, but would have difficulty receiving financing through traditional bank lending. They must complete 350 hours of "sweat equity" on their home, or other projects we have under construction. In order to make the home more affordable CWHFH often will finance the purchase with a zero-percent mortgage, but the homeowner is responsible for making on-time payments, just as with a traditional bank mortgage.
Habitat for Humanity gives a "hand up, not a hand out." We help hardworking, low-income families achieve the American Dream of owning a home.
If you or your business are interested in a sponsorship opportunity with Central Westmoreland Habitat for Humanity, please contact us here and we will get back to you. 
We are continuing to work on rehabilitation projects in the area. Help us finish by donating today!
SUPPORT THE ReStore
Donations to the ReStore are used in our construction or if not needed for one of our projects, are sold at a discount to the community. All proceeds support our mission of providing safe, decent, affordable housing to families in need in Westmoreland County. Your donations make it all possible, so we thank you for your support!
FINANCIAL CONTRIBUTIONS
We are blessed with many amazing volunteers, but building houses still costs money. Financial contributions are used to off-set our costs in building affordable housing across Westmoreland County.