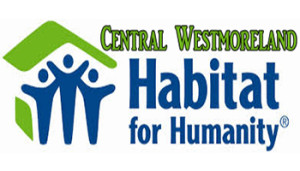 We are not Currently accepting applications for new Critical Home Repair projects
While we know there are lots of folks out there in need, unfortunately we are currently over capacity for Critical Home Repair projects. Once we successfully accomplish some of the projects we committed to we will reopen for new applications.
Critical Home Repair projects are focused on providing critically needed repairs for homeowners (must be owner-occupied) who are unable to otherwise afford the repair. For 2017 we focused on repairs that help maintain the accessibility of a home for its owner. This includes projects such as installing accessibility ramps, handrails, grab bars, or widening of doorways.
Similar to our home builds, our Critical Home Repairs are not giveaways. Homeowners participate in the repair and are charged for the repair. Through the generosity of the community, when necessary, we are often able to subsidize the cost to make it affordable for the family. In some instances CWHFH is able to offer no-interest financing, or help to explore other affordable financing options. Due to limited resources, we are able to provide only a limited number of repairs each year.We are not a general contractor and do not conduct installations or repairs that are not critical to the habitability of a home. Unfortunately, at this time we are not able to offer emergency home repairs.