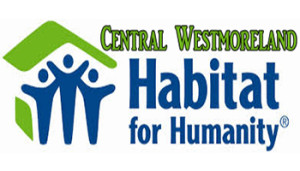 Project #6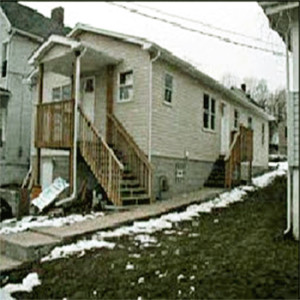 Tim and Vicki worked with volunteers to quickly erect the beautiful four- bedroom home that the couple shares with their four sons.  At the site, Tim did yeoman work three days per week. Meanwhile, Central Westmoreland Vocational and Technical students assisted by pre-fabricating the home's walls and trusses.
Project #7
[espro-slider id=1022]
Despite the cold, rainy weather, Angie and her two children, Samantha (Sam) and Steven, smiled broadly as Habitat volunteers broke ground on their new home.  Months later, Angie and her children performed a touching "thank you" program as part of the family's home-blessing ceremony.  Congressman Tim Murphy, one of Habitat's biggest supporters, attended the memorable event.
Project #8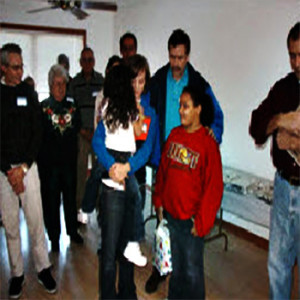 Excited by the prospect of each person having her own bedroom (they all formerly slept in the same bed), Katie and her two children pitched in by carrying cement blocks, doing electrical wiring, and installing drywall and siding.  It was a struggle for this single working mom to complete her 350 hours of sweat equity, but the task was accomplished and now the family is enjoying the fruits of their labor.
Project #9
No Image Available.
The partners / homeowners for project #9 are Tim, Teri and their children.  They worked hard to accumulate their "sweat equity" hours by helping with the Kid's Triathlon last August, the Pumpkin Patch project in October, and of course, the construction of their house. They were given the keys to their new home at the house blessing on Saturday, January 20, 2007.
Project #10
No Image Available
The Blitz Build occurred on June 5-9, 2006 for partner / homeowner Tina and her daughter, Rachel. Tina accumulated hours by answering the phone messages, working on the Hoffman house, and the Pumpkin Patch.  Contractors lined up to participate and corporate donations rolled in. The Ground Blessing was held on May 6 and was attended by around 60 friends, volunteers, and community officials. The Blessing was provided by Father John Foriska of nearby Ascension R.C. Church. The house was ready for occupancy at the conclusion of work on Friday, June 9th.