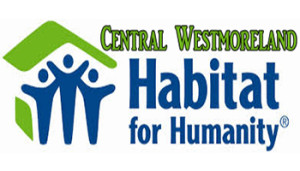 Project #11
[espro-slider id=1899]
The Blitz Build occurred on March 31 to June 7, 2008 for partner / homeowner Cherish and her son.  This exciting project was at 913 Arlington Avenue in Jeannette. Contractors lined up to participate and corporate donations rolled in. The Ground Blessing was attended by around friends, volunteers, and community officials. The house was ready fat the conclusion of work on June 7th.
Project #12
No Image Available
On November 21, 2010, the housing blessing for the Sethman Family's Central Westmoreland Habitat for Humanity house occurred.  John Sethman, along with many
Project #13
[espro-slider id=1292]
On December 15, 2013, CWHFH conducted it's 13th house dedication with new home owner Gayle.  The home dedication was a special one because Gayle was in her home before Christmas.  This was the current Board of Directors first home build/renovation and they were so proud of their accomplishments.  What a blessing for Gayle and the newly formed and elected Board, who has adopted the motto of being the "hands and feet of Jesus."
Project #14
 
We are hard at work on our 14th Central Westmoreland Habitat for Humanity House! We have a long way to go, so if you are interested in helping out or donating build supplies please contact Daniel Giovannelli at dgiovannellI@cwhfh.org. All volunteers are welcome, but we are particularly looking for some skilled labor to assist with bathroom and kitchen renovations. Learn more about how you can help.